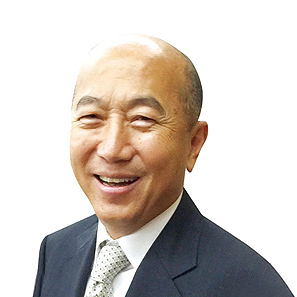 Board of Directors | Management Team
Chih-Ming Chen
Chairman | Ph.D.
---
Dr. Chen is Founder and Chairman of Allgenesis Biotherapeutics. He is also Founder, Chairman, and President of TWi Pharmaceuticals, and Founder and Chairman of Noratech Pharmaceuticals. Previously, Dr. Chen was Founder and Chairman of Anchen Pharmaceuticals, which was acquired by Par Pharmaceutical in 2011. Prior to Anchen, he was co-Founder and President of Andrx Pharmaceuticals. He also worked at Bristol Laboratories, Berlex Laboratories, and IVAX, playing a leading role in R&D from 1982 to 1992. Dr. Chen received his Ph.D. in Pharmaceutics/ Pharmaceutical Chemistry from Ohio State University and his M.S. and B.S. from the School of Pharmacy, National Taiwan University.
Board of Directors | Management Team
Madhu Cherukury
Chief Executive Officer | Ph.D., DABT
---
Dr. Cherukury has over 30 years of research and drug development experience in advancing small and large molecules to late stage development or to the market. At Allgenesis, he leads the research and development team that invents and develops therapies for dry eye, pterygium, age related macular degeneration, and diabetic macular edema. Throughout his career, he has held positions of increasing responsibilities, advancing from entry level Scientist to Chief Scientific Officer, in positions spanning discovery, pre-clinical, and clinical development at Allergan, Abbott, Pharmacia, Pfizer, and now at Allgenesis.

Dr. Cherukury is a co-inventor of Lumigan (U.S. issued patent) and several PCT status patents and an author of more than 45 scientific publications including book chapters in the field of pharmacology, mechanistic toxicology, drug metabolism and pharmacokinetics. Other products he worked on were, Tazarotene®, cyclosporine, ketorolac®, DARPIn® and BOTOX®. Dr. Cherukury holds a Ph.D. from SV University, India and is board certified by the American Board of Toxicology (DABT). He trained under Dr. C. D. Klaassan at the University of Kansas Medical Center in the Pharmacology and Toxicology Department. In addition, he held positions as Research Asst. Professor of Pharmacology at the University of Kansas Medical Center, KS, and as an Adjunct Assistant Professor of Medicinal Chemistry at the University of Michigan, MI.
Management Team
Tan Nguyen
Vice President of R&D | Ph.D.
---
Dr. Nguyen brings to Allgenesis over 10 years of research and drug development experience in advancing small and large molecules into clinic. At Allgenesis, he oversees project development of both small and large molecule programs. In his career, Dr. Nguyen has been involved in nonclinical and clinical development in a number of therapeutic areas including ophthalmology (glaucoma, AMD) and neurology and pain. He has worked on medical and cosmetic uses of BOTOX®, development of the next generation BOTOX®, DARPin® for AMD, ophthalmic eye drops (cyclosporine, brimonidine, prednisolone), SiRNA, and monoclonal antibodies. He has taken part in due diligence activities, and project teams to advance project portfolios. Dr. Nguyen received his Ph.D. in Pharmaceutical Sciences and Pharmacogenomics at the University of California, San Francisco, and a B.S. in Biology and a B.S. in Chemistry from the University of California, Irvine.
Management Team
Jack Chang
Vice President of Finance | M.S.
---
Mr. Chang has over 20 years of experience in equity capital markets. He spent more than 10 years as a research analyst covering publicly listed companies in Taiwan and Hong Kong with CLSA, ABN Amro, and Yuanta Securities. While at Yuanta, he was the senior analyst spearheading the company's non-tech research efforts in Taiwan. Mr. Chang joined Allgenesis from momo.com Inc, the largest B2C operator in Taiwan, where he held the position of Investor Relations Officer and Senior Manager of Finance. Prior to momo, he was the Investor Relations Officer and Assistant Vice President of Finance at TestRite Group.  Mr. Chang received his MBA with distinction from Babson College and B.A. in Psychology and Japanese Language from U.C. Berkeley.
Management Team
James Huang
Director | M.Sc., B.Tech. (Hon.)
---
Oversees all of Allgenesis' Legal and IP activities. Mr. Huang has over 15 years of Biotech/Pharmaceutical related Intellectual Property experiences. He has worked as an IP consultant at K&H Incubation Partners, Legal/IP/RA Manager at Apple Biomedical Inc., IP Project Manager at TTY Biopharm Company Limited, Patent Specialist at Akin Gump Strauss Hauer & Felds LLP, Section Manager at Louis International Patent Office, and Patent Engineer at Jianq Chyun Intellectual Property Group Mr. Huang received his MS in Cell Biology from Yang Ming University, Taiwan, and received his Bachelor of Technology with Honors in Biomedical Science at the University of Auckland, New Zealand.